Windows 7 is around for many months now and everyone is enjoying this lighter aspect of Windows operating system. If you haven't switched to it, I'd highly recommend it even if you have a system with low specs.
Some features of Windows 7 are redesigned taken from previous versions while most of them are new and advanced like Task bar, Explorer, Start menu, control panel and many more.
After using Windows 7 for few weeks now, I found many new, hidden and interesting features, keyboard shortcuts and tips that still most of the users are unfamiliar of. Out of which here are 10 best and worth sharing tips for Windows 7 users. Hope you'll learn and enjoy!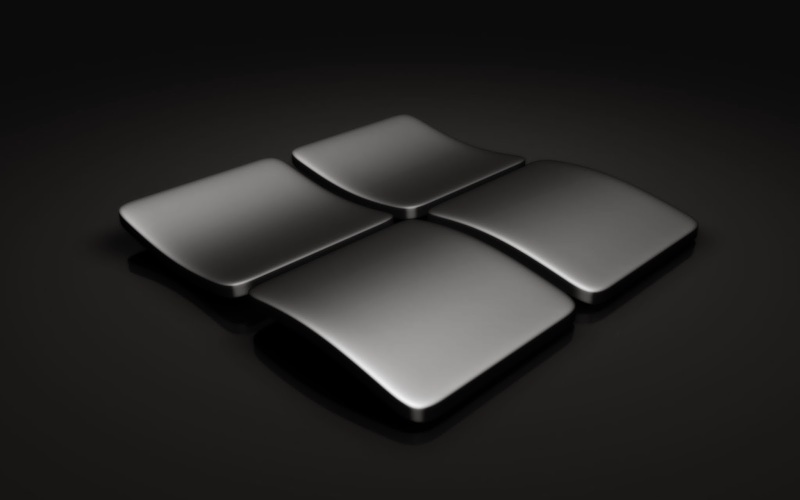 1. Windows Docking
To Dock a window to the left or right half of the screen, simply drag it to the edge; similarly, you can drag the window to the top of the screen to maximize it, laptop battery and double-click the window top / bottom border to maximize it vertically with the same horizontal width. You can control Windows through keyboard shortcuts as well:
Win+Left Arrow and Win+Right Arrow dock;
Win+Up Arrow and Win+Down Arrow maximizes and restores / minimizes;
Win+Shift+Up Arrow and Win+Shift+Down Arrow maximizes and restores the vertical size.
2. Switching Through Opened Windows
To Quickly Jump to Opened/Minimized Application or windows in Taskbar; Press Win+1, Win+2, Win+3 .... (upto Win+9) to control Running Application # 1, 2 and 3 and so on.
3. Controlling Taskbar Applications
To focus the control to Taskbar; press Win+T. Once you're on Taskbar, use the arrow keys to select a particular window or group and then hit Enter to launch or activate it. To remove the focus from taskbar press Esc.
4. Pinning a folder to Explorer Jumplist
If you frequently work on some folders you can quickly pin them with the Explorer icon on the taskbar. Just hold the right-click button down and drag the folder to the taskbar, and it will be automatically pinned in the Explorer Jump List.
5. Show Only Current Window and Minimize Rest All
If you're working on a folder or a single window and want to hide/minimize all other open in the background; Grab the window from the title bar and shake it! Yes Shake it a little to left and right and all your opened windows open in background will be minimized.
You can do this from keyboard by pressing Win+Home to minimize all the non-active background windows, keeping the window you're using in its current position. When you're ready or done working on your window, press Win+Home again to restore all the background windows to their original locations.
(Tip: To Minimize ALL running windows at once, press Win+D)
6. Powerful Calculator
The Windows 7 calculator may look simple like you've seen in previous version of Windows, but It includes many new advanced features like units conversions, date conversion and worksheets for mortgage and leasing calculations, vehicle and fuel economy calculations. You can switch between basic, scientific, programming and statistics mode of the calculator.
7. Hidden High Resolution Wallpapers
Windows 7 comes with many new high resolution wallpapers which can be accessed through Personalization option in Control Panel. But did you know that there are some hidden wallpapers and themes inside Windows installation folder? No, then open Windows Explorer and enter this address:
C:\Windows\Globalization\MCT
You'll notice some folders of different locations with their theme files. If you want to apply those themes (which off course automatically sets associated wallpapers) then just double click any theme file.
8. Inbuilt Screen Recorder
Windows 7 comes with a in-built diagnostic tools - Problem Steps Recorder, that can be used internally to send feedback for a particular problem to someone to troubleshoot it. The Problem Steps Recorder provides a simple screen capture tool that enables you to record a series of actions.
Open Start menu, and find "Problem Steps Recorder" to find the application. Once you hit "record", it tracks your mouse battery and keyboard actions and captures screenshots. Once you stop recording, it ask you for a saving location and saves the whole thing to MHTML format in a .ZIP file.
9. Display Projection
To control over presentation/projector settings, press Win+X to open the Windows Mobility Center, which allows you to turn on a presentation "mode" in one click.
After switching to Presentation mode, you can try different modes of Multiple Display settings by pressing Win+P.
10. Multiple Instances of Single Application
If a program supports multiple instances like, default windows applications; calculator, paint, command prompt etc, then you can open its multiple instance without going to start menu to run it again
Credits:
 ~ Amir

mohsen01

Moderator





Posts

: 106


Reputation

: 17


Join date

: 2013-11-24


Age

: 22


Location

: Top of the Roop



Familarize all the Key Technique, Good Luck! Dont Just Use Mouse to interact functions, This would be useful for making project, assignment, and much more..

mohsen01

Moderator





Posts

: 106


Reputation

: 17


Join date

: 2013-11-24


Age

: 22


Location

: Top of the Roop




---
Permissions in this forum:
You
cannot
reply to topics in this forum